During a discussion on cycling issues, it's often helpful to be able to show other people the location you have in mind.
For instance, a long road with multiple sideroads can be hard for other people to visualise.
So we've added a helpful feature for campaigners: Street View message replies. While it's of course possible to navigate off-site, get a Street View link, and return, we've taken out that extra stage. The Street View button also tries to find a sensible default location.
In a thread, just click on Street View in the reply box, position the map where you want, add a comment and press submit.
People will then be able to see where you mean, straight from within the thread.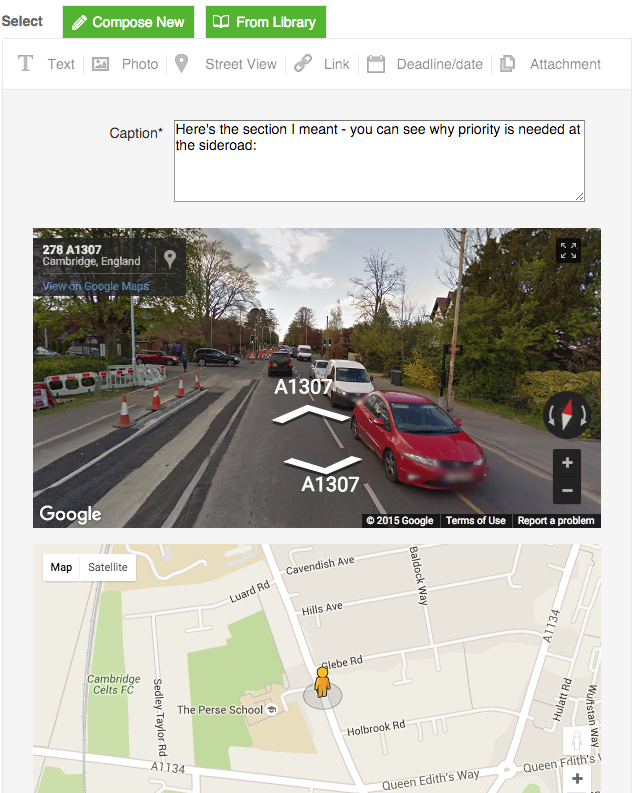 (Hopefully in future an open source equivalent in the form of Mapillary might become possible!)
This work to facilitate work by local cycling advocates has been possible thanks to grant support from the Polden-Puckham Charitable Foundation. Thanks also to our developer, Nikolai!